By Monica Mwai
Cervical cancer awareness month is observed every year in January. Cervical cancer is the second most common cause of cancer related deaths in reproductive-aged women globally. According to the United Nations, an estimated 342,000 women out of the 604,000 diagnosed with the disease died after complications in 2020.
Cervical cancer presents a significant public health threat to women in sub-Saharan Africa with 19 of the top 20 countries with the highest cervical cancer burden in 2018, with Eswatini having the highest incident rate in the world with 75.3 % of age standardized incidence per 100,000 women followed closely by Malawi with 72.9 %.
Cervical cancer is caused by long-lasting infection of certain types of the human papillomavirus (HPV), which is a common virus that is passed from one person to another through sexual contact. All women are at risk of developing cervical cancer, however it is more prevalent among women aged 25 to 49 years, and women living with HIV.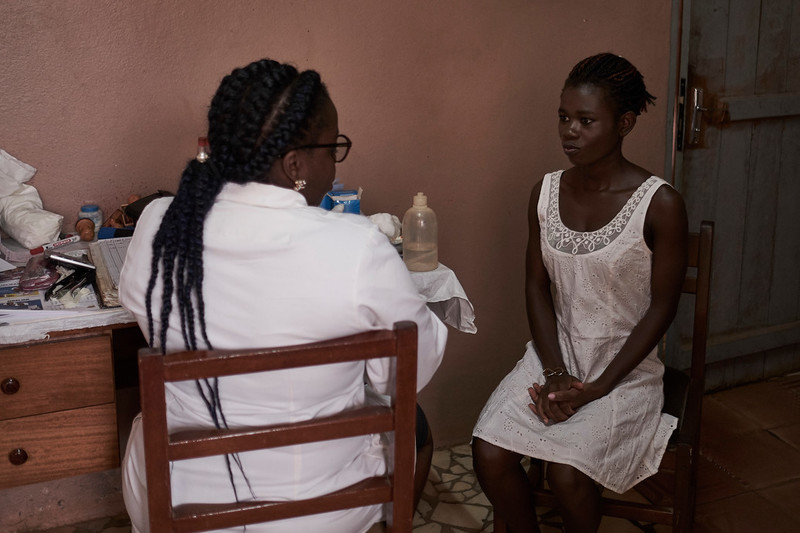 In its early stages there are usually no noticeable signs or symptoms, while in its more advanced stages one may experience symptoms such as unusual vaginal bleeding between periods, during and after sex, unusual vaginal discharge, and heavy periods that continue for longer than usual.
Screening is used to detect precancerous changes. It is a quick and simple process that can be done through two tests – the Pap test which checks if the cervical cells are normal and an HPV test which helps detect the presence of the human papillomavirus (HPV) that can cause these cell changes. For both tests, the doctor will use a plastic or metal instrument, called a speculum, to examine the vagina and the cervix, and collect a few cells and mucus from the cervix and the area around it. The cells will then be sent to a laboratory for analysis.
Getting pap tests is recommended for women from the age of 21 with another test being done after every three years in their twenties. Women aged 30-65 have three options - they can have a Pap test and an HPV test (co-testing) every 5 years, a Pap test alone every 3 years or they can have HPV testing alone every 5 years.
While cervical cancer is highly preventable and treatable if detected early, it is the second most common type of cancer in women worldwide. Due to poor access to screening and treatment services, more than 90% of deaths occur in women living in low- and middle- income countries.
Most women and young girls in Africa, do not get vaccinated against the disease despite the vaccine being the most effective way to prevent cases of cervical cancer. Cervical cancer screening is also a challenge with most women fearing the unknown and/or having very limited access to information on preventive measures and screening services. The situation is worsened by incapacitated public health facilities, limiting access to these services with most African countries having yet to implement screening and vaccination programmes.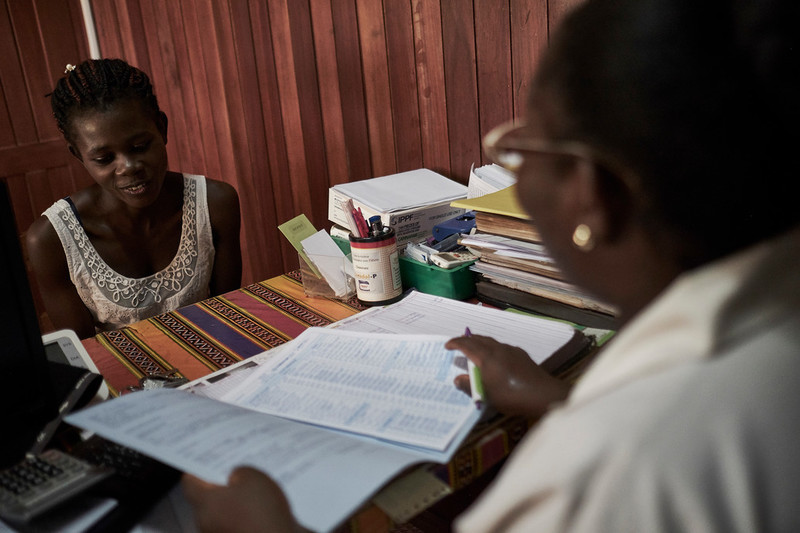 The International Planned Parenthood Africa Region (IPPFAR) is working on reducing the burden on Africa by having enabled 4,673,309 people to access cervical cancer healthcare services in 2020. Among the successful initiatives by IPPFAR, is the single visit approach also referred to as the "Screen and Treat" approach which is part of the Cervical Cancer Screening and Preventive Therapy (CCSPT) project - supported by the Gates Foundation - through its member associations in Kenya, Nigeria, Tanzania, and Uganda. It is an effective and cost-efficient method of screening and treatment carried out in one single visit. Its main advantage relies in its accessibility to a wider number of women especially in hard-to-reach areas with often inadequate or limited resources. More IPPFAR member associations such as in Togo and Burundi have continued to implement this strategy. In 2021, IPPFAR also offered technical support in a public engagement campaign in Kenya conducted by SCOPE, known as the Kizazi Chetu campaign.
Addressing Cervical cancer is part of IPPF's core mandate, which includes providing an integrated package of essential sexual and reproductive health and rights services. IPPF has also developed a Cervical Cancer Strategic plan 2020 – 2024 which focuses on working towards eliminating cervical cancer through integrated sexual and reproductive healthcare services, the single-visit approach and cervical cancer working groups.
More efforts need to be implemented to reduce the cervical cancer burden by vaccinating more girls who have not yet been exposed to the virus, screening more women, and a timely response to women diagnosed with pre-cancerous cells. And we all have a responsibility: Governments should implement more vaccination and screening programs nationwide, invest more resources in equipping hospitals to offer treatment services, and ensure they create awareness for more people to access these services; Civil society organizations should help support more campaigns to raise community awareness and hold the Government accountable to avail more resources to provide vaccination and screening services; The public should also take the initiative of availing themselves for screening and young girls for vaccination as these actions save lives.
Also read: Monica Mwai's Experiences with Sexual Reproductive Health Information and Services as a Female Campus Student
Monica Mwai is a Sexual Reproductive Health and Rights Advocate and IPPF Africa Region Intern in the External Relations, Advocacy and Communications Department.
For more updates on our work, follow IPPF Africa Region on Facebook, Twitter, Instagram and You Tube.