The COVID-19 pandemic has caused disruptions in various sectors, including education, where schools remained shut down for extended periods. This led to adolescents and young people staying at home. It also led to a notable increase in young people's use of digital technology according to a report by the Media Council of Kenya released on Friday 18th December 2020, 55 percent of those surveyed indicated that their media use has increased during the period of the pandemic [1]. Their uses included connecting and engaging with each other on various online platforms, on a variety of topics, amongst which includes. information on their sexual and reproductive health and rights. (SRHR)  
Among Kenyan adolescents and youth, some of the most discussed sexual and reproductive health issues include teenage pregnancies, early child marriage, female genital mutilation (FGM), sexual and gender-based violence (SGBV), access to affordable contraceptive information and services, including condoms, menstrual hygiene, sex, sexuality, safe abortion services, Post Abortion Care (PAC), drug and substance abuse, HIV/AIDS, and other Sexually Transmitted Infections (STIs).  
Before the pandemic, most students would normally receive information on these different issues through peer education programs or during Comprehensive Sexuality Education (CSE) lessons in their schools; although in Kenya, the Competency-Based Curriculum is not yet fully comprehensive as it only includes certain aspects of CSE. For instance, for grades 1, 2, 3 contents around hygiene is mentioned. 
CSE involves giving age-appropriate and culturally sensitive sexuality education to adolescents and young people. It provides information pertaining to reproductive health, for instance body changes, friends and relationships, culture, human rights, teenage pregnancies, protection against STIs and HIV, self-esteem, life skills, future dreams and plans, Gender based violence (GBV), among many others. Speaking about sex should not be seen as a taboo, for sexuality education is not only about sex, but also social and health issues that young people continue to face.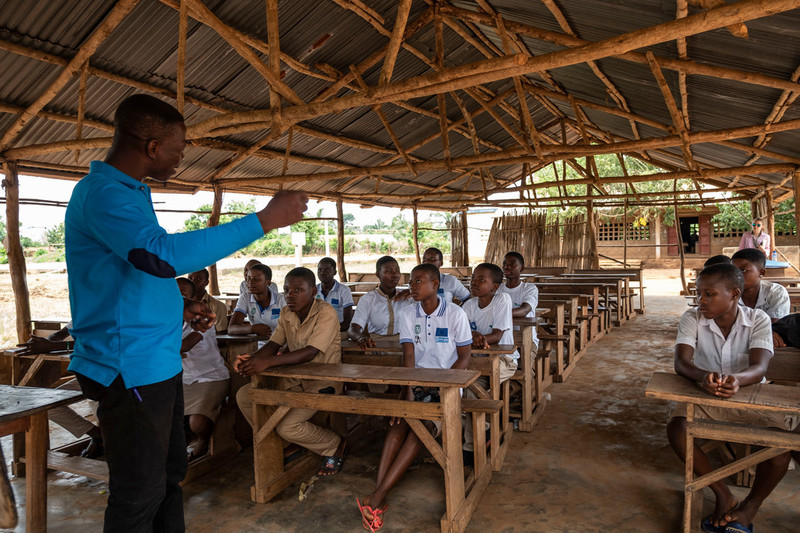 Access to verified, quality and comprehensive information is one of the most sustainable and best ways to ensure we reduce some of the negative outcomes when it comes to reproductive health and health in general. In fact, CSE seeks to give students, the knowledge, attitude, skills, and values to make informed appropriate and healthy choices about their sexuality and lifestyle. 
CSE in Kenya, just like in other African countries, has been and continues to be subjected to opposition, myths and stereotypes which have led to a total misunderstanding of what it entails. Access to safe abortion for rape and defilement of survivors is still not fully recognized within the 2010 Constitution of Kenya, amongst other policies and guidelines[2].  
Key stakeholders, including State authorities, parents, local leaders, religious authorities, but also media influencers followed by young people, should acknowledge that young people are engaging in sexual activities and are vulnerable to teenage pregnancies and many other reproductive health challenges. The Ministries of Education and Health should ensure access and provision of age appropriate CSE, more so during challenging times such as pandemics, where many young people are at home owing to the disruptions. Some of the recommendations include the availing of information as they work through community systems, online platforms, health facilities, churches, and media to speak on Sexual Reproductive Health and Rights and CSE. 
Adolescents and youth should be protected, and they should be empowered enough to enable them to make well informed choices and decisions about their health and general well-being. Through CSE, they will be able to make decisions about their own bodies, own these decisions and choose to be safe and healthy. 
Alvin Mwangi  
Sexual Reproductive Health and Rights Advocate and IPPF Africa Region Intern in the Programs Department
---
[1] https://mediacouncil.or.ke/media-center/mck-newsroom/news/covid-19-pandemic-increased-use-media-among-kenyan-audiences-status
[2] According to the Constitution Of Kenya , Article 26 (4)  It provides that under the provision ,'' an abortion is not permitted unless , in the opinion of a trained health professional , there is need for emergency treatment , or the life or health of the mother is in danger , or if permitted by any other written law ''