In commemoration of the International Youth Day 2022 (IYD), Yossra Kallali Project Officer for the joint African Union-IPPF project entitled "Strengthening coordination to access sexual and reproductive health rights information and services'' participated in two key webinars and thoroughly enjoyed her experience.
The first ''Strengthening Youth- Adult Partnerships to Improve Global Health Indicators", was organized by Reproductive Health Uganda (RHU) and attracted more than 70 participants from across Africa. The focus of the discussions underlined the importance of building strong and positive youth-adult partnerships; the meaningful role of the youth in contributing to the decision-making processes, in particular how to integrate and support their health and well-being and coming-up with sustainable solutions together with adults, and communities that support them. Yossra's interaction also highlighted regional commitments and policies endorsed by the African Union that uphold the rights of young people, including: the African Youth Charter, Youth Decade Plan of Action, and the Malabo Decision on Youth Empowerment, all of which are implemented through several AU Agenda 2063 programmes.  
Yossra stressed that with Africa having the youngest population in the world, >400 million young people 15-35 years, calls for an increase in investments in health, economic and social development to improve the development index of African nations with a particular focus on developing programmes for and by the youth; youth-centred programming that empowers young people to make their own decisions.
As such, the International Youth Day is a critical moment to evaluate progress, empower young people, women and girls, and strengthen their leadership role; and for African Member States to renew their commitment to the regional frameworks - to review and revise the laws so they can support and champion these commitments, especially in the areas of sexual reproductive health and rights (SRHR); train and build the capacity of health care providers for the successful implementation of these commitments, and critically to provide access to young people to accurate, age-appropriate information and health care services.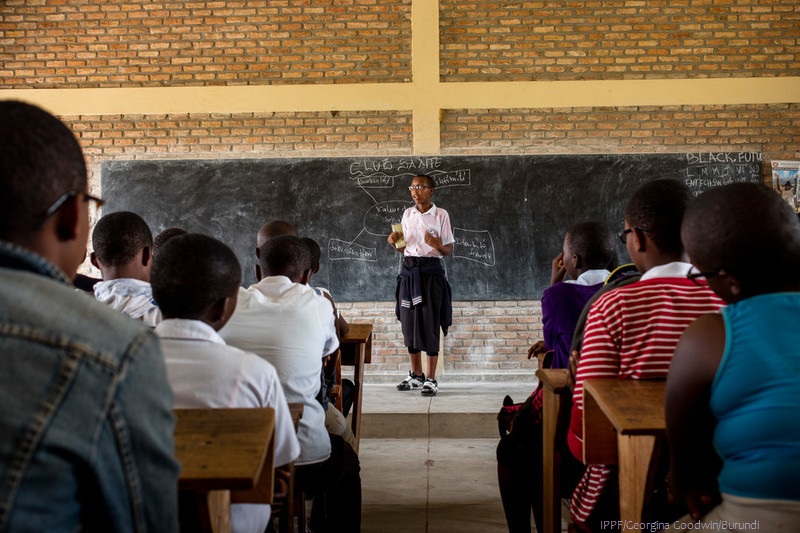 The second Webinar, ''Young People Expanding the Civic Space for SRHR: A Global Intergenerational Dialogue'', was organized by Amref Health Africa, through its youth-focused initiatives; Y-ACT, Youth Power Hub, Power to Youth and The Girl Generation: Support to the Africa-led movement to End Female Genital Mutilation/Cutting (FGM/C) Programme and brought together almost 116 participants from across the globe.  
The virtual discussion highlighted the different initiatives of civil society organizations (CSOs) advocating for youth engagement and access to comprehensive and universal access to SRHR for young people around the world. As keynote speaker, and representing the International Planned Parenthood Federation (IPPF), one of the leading sexual and reproductive health (SRH) service provider and staunch advocates for universal access to SRHR for all, Yossra stressed that the time for meaningful youth engagement was now, in particular as we see Africa's young people unite and galvanize digital technology, to ensure SRHR remains at the front of public discourse, and one of the priorities is for decision-makers and duty-bearers champion and uphold the rights of young people, women and girls.
Yossra believes & champions for youth to raise their voices is a prerequisite for Africa's transformation and championing access to SRHR, is a human-right. Thus, it is a collective duty for us all to advocate and ensure for good health for everyone and safe sexual health for our youth. To realize this, action should be taken by all stakeholders to promote and advocate for safe sexual and reproductive health, particularly for girls and young women. The Webinar enabled youth participants to learn about their role in promoting an inclusive approach by advocating for SRHR through regional advocacy policies and frameworks.
For more updates on our work, follow IPPF Africa Region on Facebook, Twitter, Instagram and You Tube.