By Maryanne W. Waweru
6 July 2022, Nairobi, Kenya. The IPPF humanitarian team today kicked off a training for regional office staff and Member Associations (MAs) in the Africa region assessed to have a high risk for man-made or natural crises. Participating MAs include those from Cameroon, the Democratic Republic of Congo (DRC), Kenya, Mali, Mozambique, Niger and Nigeria.
The three-day training is aimed at building the capacities of these MAs on their emergency preparedness, ability to respond to crises, their enhancement of in-country strategic partnerships, and their capacity to implement the Minimum Initial Service Package (MISP) for sexual and reproductive health (SRH) in crisis situations.
Also see: The BMZ Project: Supporting People Affected by Humanitarian Crises in sub-Saharan Africa
Ms. Julie Taft, the IPPF Humanitarian Director says MAs in the Africa region are already providing life-saving sexual reproductive health and rights (SRHR) services to vulnerable populations in crisis situations, and  have shown enormous commitment to expanding their interventions and reaching more people with services.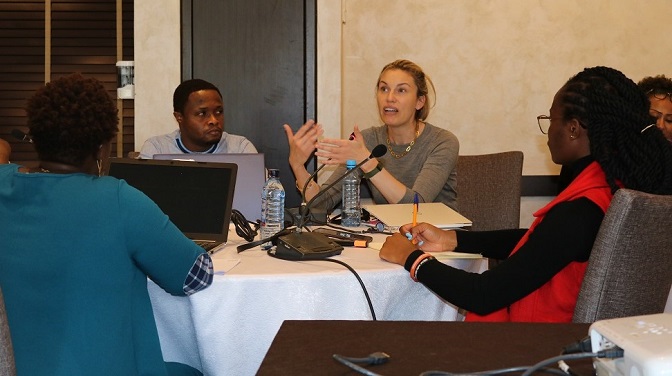 "Last year, over 25% of the clients reached in humanitarian settings by IPPF were from MAs in the Africa region. This is a timely and significant activity for MAs in the region, as they are expected to champion the inclusion of humanitarian preparedness activities into their 2023-2025 business plans," she said.
Also read: Northern Ethiopia Crisis: Sexual and reproductive healthcare
Mr. Armel Nyadjo, the Head of Programmes at the Cameroon National Planning Association for Family Welfare (CAMNAFAW) says the training is important in helping MAs understand how they can better position themselves to expand their humanitarian interventions.
"Cameroon is currently facing a lot of humanitarian crisis, particularly in the Northern, Eastern and South West regions. Through this training, we hope to increase our understanding of how we can better develop and implement our strategy to offer SRH services to internally displaced persons (IDPs) and refugees.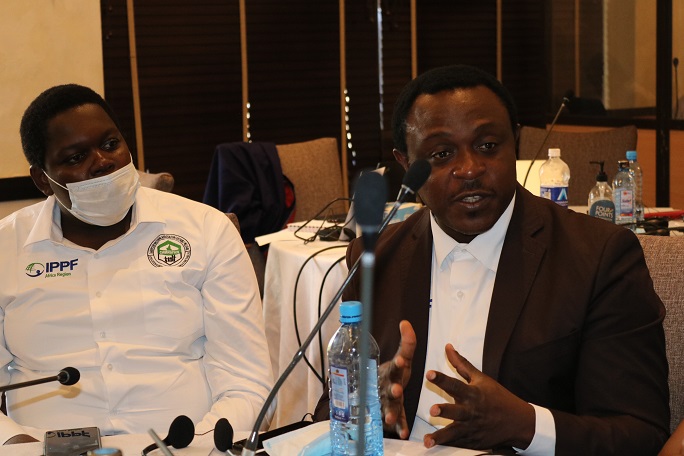 Nyadjo says that while CAMNAFAW is already offering quality SRH services to refugees and IDPs in the Northern and Eastern regions of the country, the MA plans to expand its work to the South West region where there is intense social-political conflict.
"Through this training, we will learn about how CAMNAFAW can build more strategic partnerships, explore avenues for funding opportunities, and offer insights about how we can seek more opportunities that will enable us to achieve our objectives aimed at providing quality SRH services to vulnerable populations in humanitarian crisis," he said.
Ms. Fridah Kaitany, the Programmes Manager at Reproductive Health Network Kenya (RHNK) says the training is important ahead of the Kenya's August 9 general election.
"We are uncertain about the outcome of the election, which is a hotly contested one. This training is timely as through it, we will enhance our preparedness for any eventuality before, during and after the election period. This means working with partners to put in place measures that will ensure that SRH commodities are available when needed, and that healthcare providers and other partners are alert, prepared and equipped to offer services during this period," she says.
Past elections in Kenya have experienced significant levels of violence, which have led to humanitarian crisis. The most notable one was the disputed 2007 presidential elections which, according to the Office of the UN High Commissioner for Human Rights (OHCHR) led to 1,200 deaths and the displacement of over 300,000 people.
To achieve its objectives, Ms. Kaitany says that RHNK works with a network of service providers from 43 counties spread across the country who are trained to offer quality SRH services, including in crisis situations.
"This training is an opportunity for us to share our experiences about our response to the SRH needs of vulnerable populations in crisis situations, as well as learn from other MAs on the same," she says.
Maryanne W. Waweru is the Communications Officer, IPPF Africa Regional Office.
You may also like:
Togo: Supporting Refugees and Displaced People -the BMZ Project
Burkina Faso: Supporting Refugees and Displaced People -the BMZ Project
Read more about IPPF's humanitarian work: https://www.ippf.org/humanitarian-old
For more updates on our work, follow IPPF Africa Region on Facebook, Twitter, Instagram and You Tube.