Friday 10 December 2021. Human Rights Day. This is the day the United Nations General Assembly adopted, in 1948, the Universal Declaration of Human Rights (UDHR). The UDHR is a milestone document which proclaims the inalienable rights that everyone is entitled to as a human being - regardless of race, religion, sexual orientation, political or other opinion, national or social origin, or other status. This year's Human Rights Day theme is 'Equality, reducing inequalities, advancing human rights.' IPPF Africa Region is committed to ensuring the protection and upholding of all people's human rights, including that of the poor, vulnerable and marginalized populations. On this day, IPPFAR tells the story of how its Member Association in Uganda, Reproductive Health Uganda (RHU) works with partners to advocate for the rights of sex workers –a high-risk vulnerable group, and ensure they have access to quality sexual reproductive health services.
Story by Maryanne W. Waweru, Communications Officer, IPPF Africa Regional Office
When 28-year-old Nasiche* was introduced to sex work by her friend five years ago, she knew the risks involved.
"I was scared I would be raped or beaten by male clients. I also feared arrest by police, thus leaving my children with no one to fend for them," remembers Nasiche, a mother of four.
But at that point in her life, Nasiche was desperate.
"I had three children from two different men. Neither father was taking responsibility for their children, and I was struggling to put food on the table. My friend urged me to seriously consider sex work. She gave me insights into the trade, shared survival tips, and assured me I'd be fine. I took her advice," says Nasiche, who dropped out of school in Senior 2.
In no time, Nasiche was able to provide for her children.
"I didn't have to beg the fathers of my children for food or school fees anymore. I felt good about this and decided to make sex work my job."
Nasiche was however naïve about practicing safe sex, and soon became pregnant with her fourth child.
"After I gave birth, I knew I had to protect myself from another unplanned pregnancy. My friends introduced me to a Drop-in Center (DIC) where I could access condoms and other health services including treatment for Sexually Transmitted Infections (STIs)."
A lady picking condoms at the EADWA Drop-in Center.
A Safe Space
The Drop-in Center that her friends introduced her to is the Empowered at Dusk Women's Association (EADWA) facility, a peach-colored house located along Bwaise's streets. EADWA was founded in 2008 by female sex workers from the slums of Bwaise III parish in Kawempe division, Kampala district, who had experienced sexual and physical violence. They additionally faced stigma and discrimination, including in health centers.
"It was difficult to access services from health facilities as we would be shamed and ridiculed by the health workers. We really suffered. EADWA became a safe space for us to meet, discuss our challenges and develop effective strategies about our work. We began inviting health service providers such as Reproductive Health Uganda (RHU) to the center. RHU is an organization well known for its non-discriminatory services," says Grace Kabayaga, EADWA's Executive Director.
We met Nasiche at this safe space, enjoying a boardgame with a friend.
"I come here thrice a week. It's a place where I meet my fellow sex workers and we talk about life, play games, exchange banter over a cup of tea, and just bond."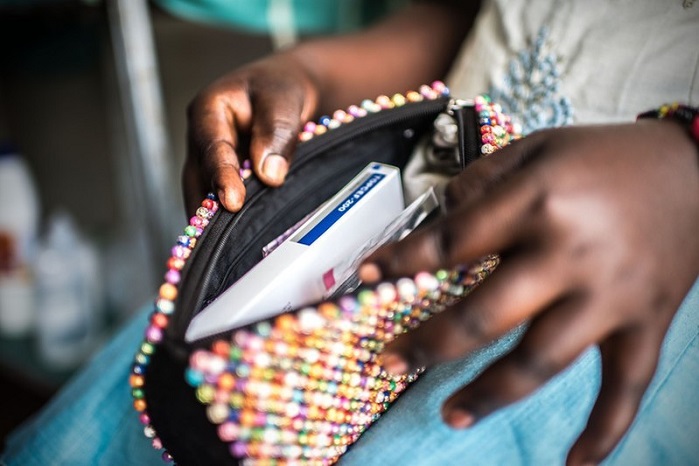 The Drop-in Center has a bathroom where sex workers can take a relaxing shower, and a kitchenette where they can make tea. There are mattresses where they can rest during the day. Since many don't have electricity in their shanty houses, they can charge their phones which helps them to communicate with clients who wish to book appointments.
The safe haven also enables HIV positive sex workers to safely store and take their anti-retroviral drugs (ARVs).
"Stigma is rife in the community, which sees many people living with HIV/AIDS hide their status from their families. At this Drop-in Center, those who are on ARVs can store them comfortably, and come take them at the appointed time each day. This helps promote adherence," says Nasiche.
The prevalence of HIV among adults aged 15 to 64 in Uganda is 6.2%. Among females, the prevalence is 7.6% and it is 4.7% among males.
HIV prevalence among sex workers in Uganda was estimated at 37% in 2015/16, with sex workers and their clients accounting for an estimated 18% of new HIV infections during the same period. (Avert)
Access to Quality Sexual Reproductive Health Services
According to Grace, EADWA's partnership with RHU, which is IPPF's Member Association in the country, has been of immense benefit to the female sex workers. RHU's Moonlight Stars Clinic (Bwaise) is located just 200 meters from the Drop-in Center.
RHU supplies the center with condoms, lubricants and emergency contraception, which the sex workers access for free. Due to the proximity to RHU's clinic, the Drop-in Center never runs out of stock.
Once every week, RHU avails a doctor who provides services to the ladies. Many seek treatment for STIs, family planning, HIV Counseling and Testing services, pregnancy testing, cervical cancer screening and safe post-abortion care services.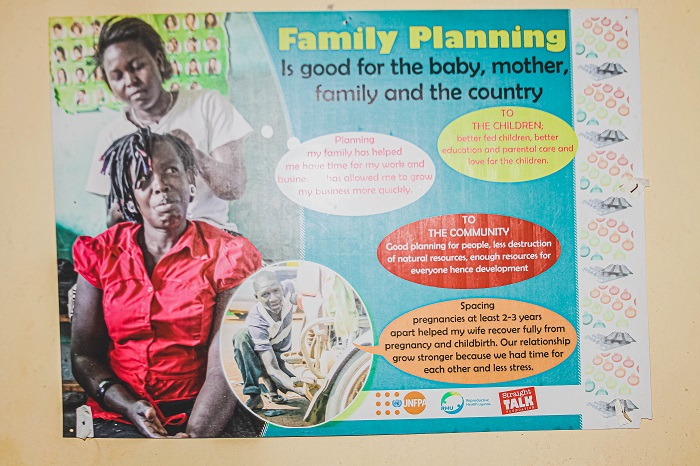 At the Drop-in Center, the ladies also have access to a wide range of reproductive health promotional material which help increase their knowledge on sexual health. Unfortunately, many sex workers, having come from poor backgrounds, can barely read and write.
"It would be great if our ladies could enroll in adult literacy classes. It will help them negotiate better and avoid being conned. They can also engage in other income-generating activities. Having a television set at the center would be ideal, as the health education shows would help them gain more knowledge, especially for the illiterate ones," says Grace.
Threats of Violence at Work
Just as she had initially feared, Nasiche's work has not been without incident. Adamant about always using condoms, Nasiche has had to face constant threats of violence from clients who refuse to use condoms, or men who refuse to pay for services rendered. Nasiche however says that while the risks are still there, she feels better equipped to handle them.
"I have attended trainings held at the Drop-in Center, facilitated by RHU where we are taught about survival tactics. For example, I'm now very particular about the bars or lodgings I go to. I only go to those whose managers are aware of the work we do and the related risks. Further, whenever I'm with a client who is threatening to be violent, I raise the alarm by screaming or blowing a whistle and the management quickly comes to my rescue. I must however ensure I pay my regular 'protection fee' to the lodge's management. Such arrangements have saved our lives as sex workers," says Nasiche.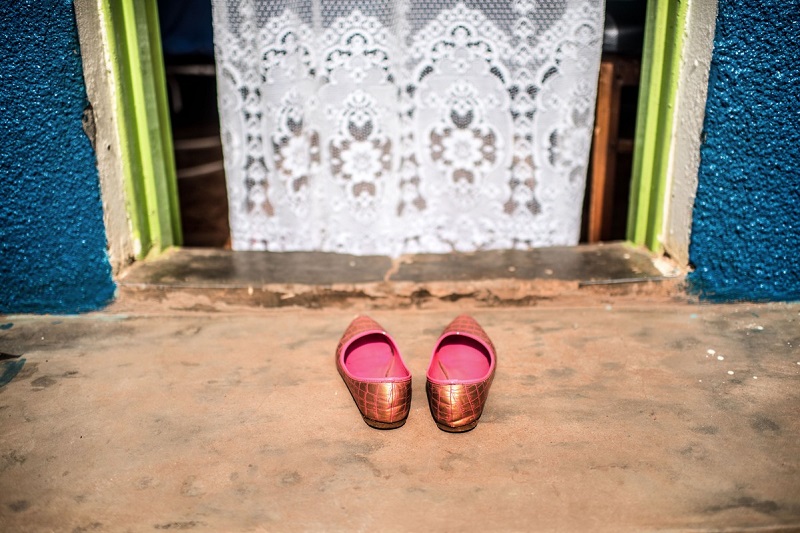 Sex workers' rights are human rights
Because sex work is illegal in Uganda, just like in many other African countries, women like Nasiche live in constant fear of their lives. They face threats of rape, battery, harassment, extortion, murder, abduction and trafficking, public humiliation, arrest, detention and denied justice.
"I know of sex workers who have been murdered. Survivors of assault who go to police stations get there and are asked: 'do you know the work you do is illegal, and we should arrest you because you are a criminal'? This prevents many victims from reporting assault cases," says Hellen*, also a sex worker in Bwaise.
Peter Ghali, RHU's Project Coordinator in Bwaise, says RHU has initiated various strategies aimed at addressing the challenges faced by sex workers.
"We educate them about their rights, and further link them to organizations that offer legal aid. We also work with other stakeholders such as lodging and bar owners, the police, local leaders and gate keepers, urging them to put in place measures that protect sex workers from all forms of abuse and exploitation.
We additionally conduct regular outreaches in local baraza's, churches, bars and other places where men congregate. We sensitize them on the need to ensure that all people, including sex workers, are safe and can fully enjoy their human rights," says Peter.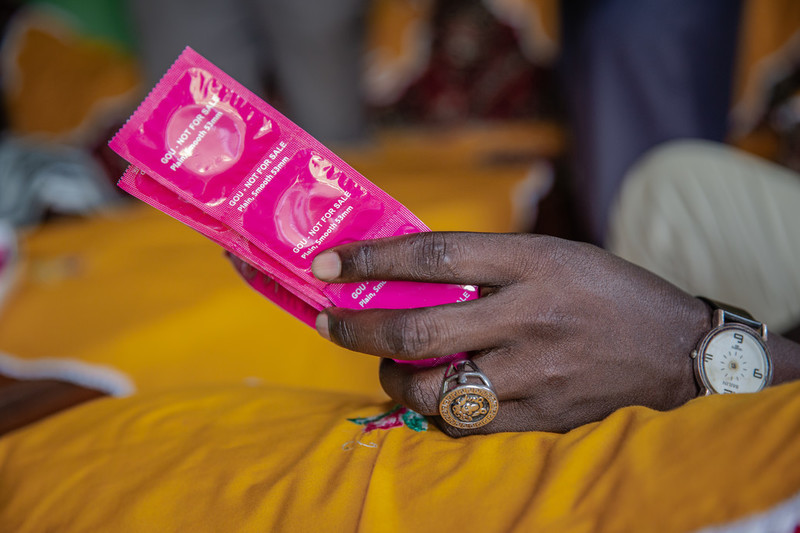 At the national level, RHU is a leading advocate for the protection of the rights of key populations, such as sex workers.
'The criminalization of sex work predisposes sex workers to various risks, some of them of public health concern, such as HIV. RHU remains committed to providing all people, including sex workers and other minority groups with quality sexual reproductive health services," says Jackson Chekweko, RHU's Executive Director.
Chekweko adds that RHU works with Legislators, government and other partners in addressing the various legal and structural barriers that inhibit the realization of sex workers' rights.
"Through our programmes, we avail data and other evidence that is important in formulation of non-discriminatory policies and laws. RHU also involves sex workers in the design and implementation of its programmes, enabling us to deliver services in a manner that is comfortable with them," he adds.
During a recent visit to the Drop-In center in Bwaise, the IPPF Africa Regional Director, Marie-Evelyne Petrus-Barry acknowledged EADWA's partnership with RHU.
"EADWA's noble work with one of the most vulnerable groups in society is commendable. Our partnership will ensure that sex workers continue to receive quality health services that reduce their vulnerabilities to adverse sexual reproductive health outcomes," she said.
Marie-Evelyne Petrus-Barry also committed to seeing to it that the Drop-in Center is supplied with equipment that will enhance the safety and comfort of sex workers who visit the center.
"EADWA will receive a television set, seats, tables, kitchen utensils and other necessities," said the Regional Director.
Sex workers who are interested in enrolling in adult literacy classes will be facilitated by RHU to do so, in collaboration with the Ministry of Education.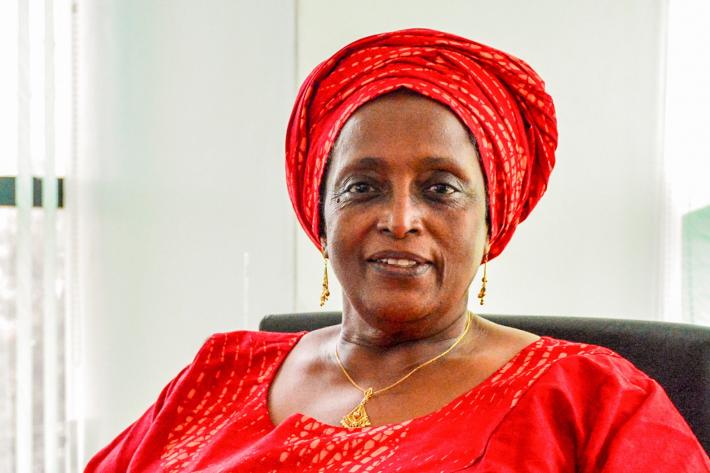 Marie-Evelyne Petrus-Barry further called on the Ugandan government and other stakeholders to prioritize the issue of the violation of the human rights of sex workers, and intensify all efforts aimed at protecting their rights.
"Sex workers should be treated with respect and dignity, and any policies and laws that penalize them or prohibit the realization of their rights should be rejected. Sex workers must be enabled to live and thrive in a world free from all forms of abuse and discrimination. They should receive protection when they report crimes, access quality healthcare without discrimination, and have access to justice."
*Names have been changed to protect their identities.
For more updates on our work, follow IPPF Africa Region on Facebook, Twitter, Instagram and You Tube.
Related Member Association
Reproductive Health Uganda