7 February 2023, Nairobi, Kenya – The International Planned Parenthood (IPPF) Africa Region in collaboration with the French Embassy in Nairobi, Kenya, launches a new program which aims at strengthening feminist civil society organisations (CSOs) in 10 countries and over 3 continents – the Feminist Opportunities Now (FON) project.
The Feminist Opportunities Now project will help small feminist local organisations become more diverse and resilient when addressing and responding to gender-based violence, inequalities, discrimination and other human rights violations related to gender.
The program is funded by the French Government via the French Development Agency (AFD). This project will be implemented in 10 countries, including six in Africa (Burkina Faso, Cote d'Ivoire, Guinea, Ethiopia, Kenya and potentially Niger). Others are Colombia, Mexico, Bangladesh and Sri Lanka.
Speaking during the launch of the FON project held at the French Embassy in Nairobi on 7 February, the IPPF Africa Regional Director, Ms. Marie-Evelyne Petrus-Barry said "gender-based violence in all its forms is recognised as a human rights violation by the international human rights framework and jurisprudence. Gender inequality, power imbalance and lack of respect for human rights are often the root causes of such heinous acts and prevent survivors from accessing and enjoying their full sexual and reproductive health and rights. As human rights defenders, we must all take a stand and put a stop to these inexcusable acts."
The Feminist Opportunities Now is a project which is grounded on feminist principles with a deep commitment to the protection and promotion of human rights and the fight against inequalities and discrimination, especially against women and girls.
END
For media enquiries, please contact: Mahmoud Garga, Lead Specialist -Strategic Communication, Media Relations and Digital Campaigning, IPPF Africa Regional Office (IPPFARO) on [email protected] / Tel: +254 704 626 920
ABOUT THE FEMINIST OPPORTUNITIES NOW (FON) PROJECT
The objective of the project Feminist Opportunities Now (FON), is to build the capacity of women's movements, via sub-grants to feminist organisations, with a particular effort to reaching small, often non-registered, organisations to address and respond to gender-based violence. The programme is developed based on an ecological model, using multi-disciplinary gender-transformative approaches. In addition to direct sub-granting (for € 7 million), FON will also provide a unique opportunity for longer-term mentorship to support feminist organisations in their overall development, with trainings specifically tailored to their needs. FON will also uniquely support the organisations to identify other/diverse sources of funding and also includes a research-action component to understand how these approaches can be scaled-up and made sustainable.
ABOUT IPPF AFRICA REGION (IPPFAR)
The International Planned Parenthood Federation Africa Region (IPPFAR) is one of the leading sexual and reproductive health (SRH) service delivery organization in Africa, and a leading sexual and reproductive health and rights (SRHR) advocacy voice in the region. Headquartered in Nairobi, Kenya, the overarching goal of IPPFAR is to increase access to SRHR services to the most vulnerable youth, men and women in sub-Saharan Africa. Learn more about us on our website. Follow us on Facebook, Twitter, Instagram and You Tube.
ABOUT THE FEMINIST OPPORTUNITIES NOW CONSORTIUM
The consortium that will implement this project is composed of the International Federation for Family Planning Africa Regional Office as lead agency, Creating Resources for Empowerment and Action Inc. (CREA), Empow'Her (EH), the International Federation for Human Rights (FIDH) and Médecins du Monde-France (MdM-FR).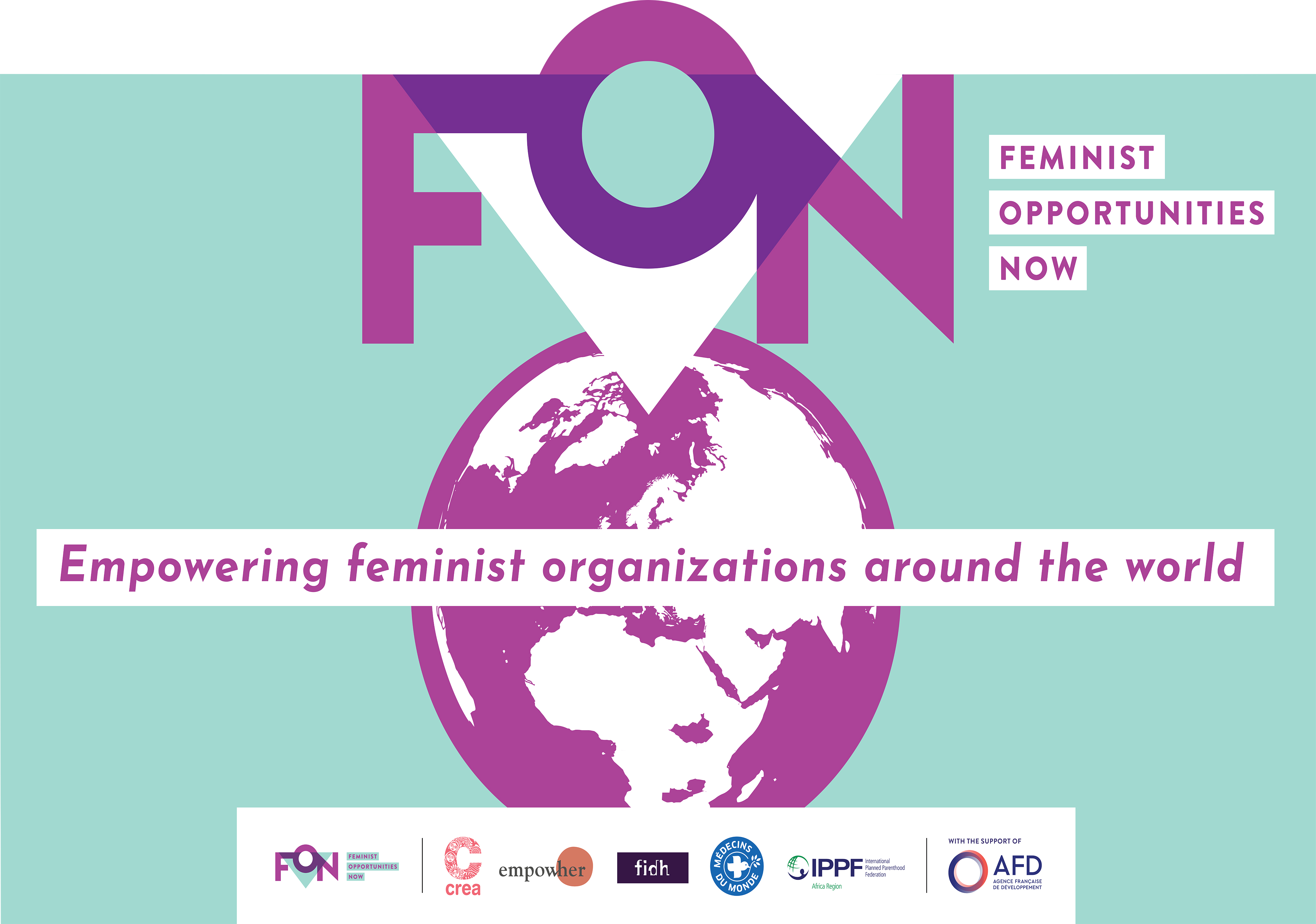 country
Kenya, Côte d'Ivoire, Guinea-Conakry, Ethiopia, Burkina Faso