The International Planned Parenthood Federation (IPPF) Africa regional office gathered from 17 to 22 October in Abidjan, the Executive Directors and Presidents of the Youth Action Movements (YAMs) of its Member Associations in West and Central Africa (Francophone, Anglophone and Lusophone) as part of the launch of its new sub-office for West and Central Africa.
With this anchoring in the sub-region, IPPF wishes on the one hand to get closer to its Member Associations (MAs) and Collaborative Partners (CPs), while providing them with more sustained technical support, and on the other hand to create strategic alliances with a view to amplifying advocacy around key issues relating to women's and youth rights and more specifically, their sexual and reproductive health and rights (SRHR).
In her introductory speech, IPPF Africa Regional Director Marie Evelyne Petrus-Barry wished that "...the Federation would grow to better influence public policies and reach areas where sexual and reproductive health services are not being met".  She also insisted on the effective involvement of young people in the work of the Federation and its Member Associations in accordance with the new strategic framework: "We want this workshop to be a real opportunity for you as young people to express your desires and hopes for your sub-region, for your Member Associations and for IPPF more broadly".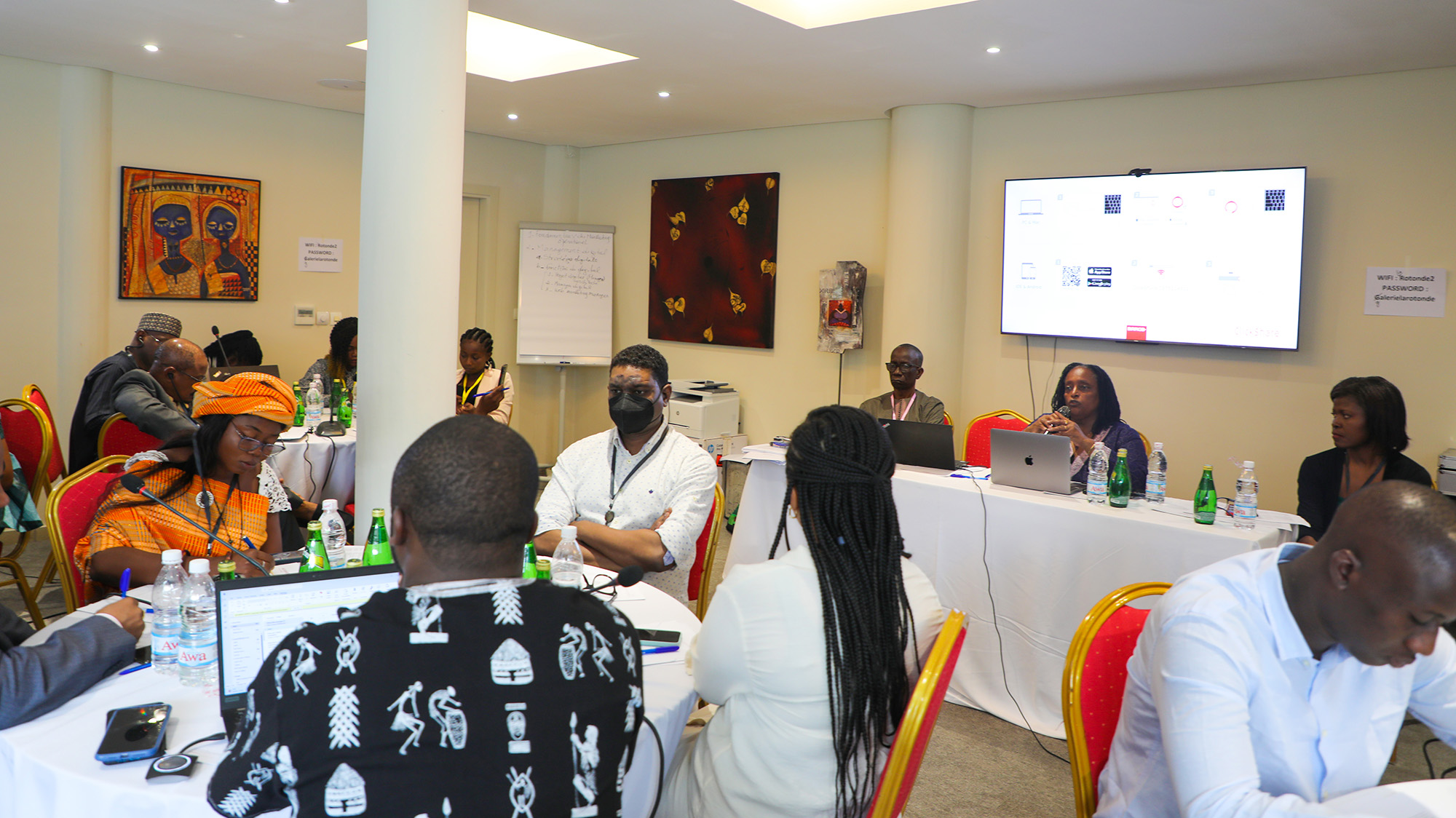 During the four-day workshop, the thirty-six (36) representatives of the 18 Member Associations from West and Central Africa discussed and developed an action plan to materialize IPPF's new vision articulated around the objectives of the new strategic framework over the period 2023-2028 with a particular focus on advocacy issues. 
In particular, participants explored a common understanding of advocacy as a word and as an action, the status of advocacy in the draft strategic framework and how it aligns with the advocacy work already being done at country level.  In this regard, Dr AKU Abubakar, Executive Director of Planned Parenthood Federation of Nigeria, said that "Advocacy is an essential part of our work; without advocacy, it would be difficult to carry out our programmes".
The action plan resulting from this meeting will thus contribute to strengthening the synergy between IPPF member associations and consolidate their joint advocacy initiatives for women's access to adapted and diversified sexual and reproductive health services.
The workshop was also an opportunity for the representatives of the Youth Action Movement (YAM) to advocate for capacity building of young people so that they can better contribute to the provision of quality SRHR services to marginalized populations. 
"Young people play a role as facilitators of Comprehensive Sexuality Education (CSE), peer educators on Sexual and Reproductive Health (SRH) at the community level to change unfavourable norms, beliefs and traditions," said Aliu IDRISSU, YAM President of Ghana.
A session was also devoted to the strategic and logistical preparation of the next IPPF General Assembly in Bogota, Colombia next November in which all participants are expected to participate.
According to Comlan Christian AGBOZO, Executive Director of the Beninese Association for Family Welfare, "this workshop was a good opportunity for the Executive Directors to interact and share experiences after a long period of distant contacts linked to COVID 19. I congratulate the IPPF team for this initiative to set up a sub-office in West Africa, which brings the administration closer to the people, so that our concerns can be quickly taken into account". 
The four-day workshop ended on a very festive note with an evening of official launch of the new sub-office with artistic and cultural performances. On this occasion, Richard ALLO, Executive Director of the 'Association Ivoirienne pour le Bien Être Familial (AIBEF)', on behalf of all the executive directors present, expressed his gratitude and his team's joy at receiving the new sub-office on Ivorian soil. "As an Ivorian, I am very proud that my country has been chosen to host the sub-office and I hope that this new presence will help us to step up our efforts in the provision of sexual and reproductive health services".
Joyce Rosie AYONG, President of the Youth Action Movement of Cameroon also thanked the initiative on behalf of all the young people present: "We thank the IPPF team for these four days of very enriching workshops. Talking about youth issues with youth representatives is the best way to involve young people in decision-making about youth".
The new IPPF sub-office for West and Central Africa is located at Angre 9eme tranche, near the CGK building, BP: 06 BPM 2575 ABIDJAN 06, Abidjan - Côte D'Ivoire