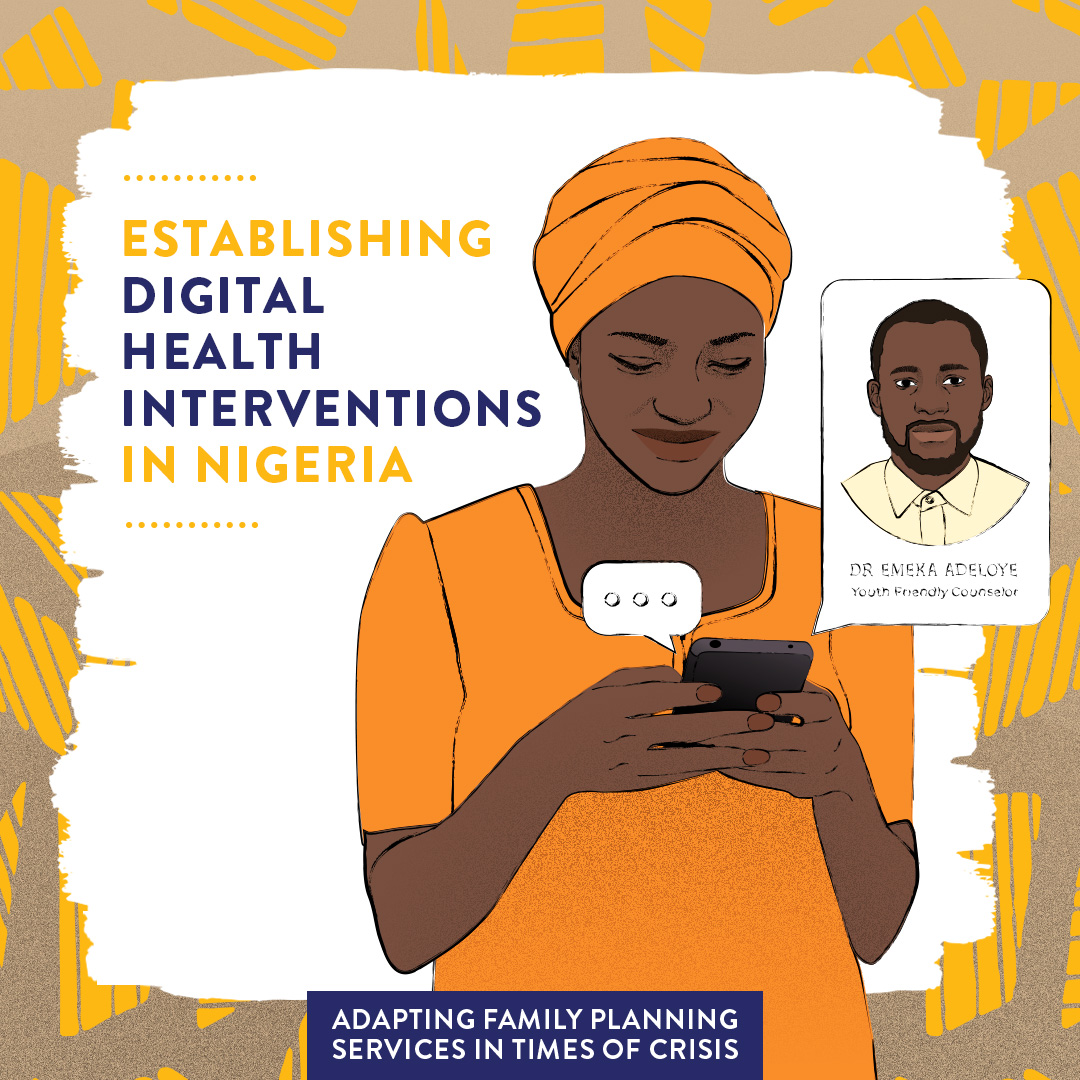 The COVID-19 pandemic caused great disruptions in the lives and livelihoods of millions of people across the world. Among the most affected sectors was that of health, where the pandemic led to an overwhelming stretch in service delivery. This necessitated an urgent shift in regular service delivery models. In Nigeria, as was the case in most countries, many people were unable to access health facilities owing to the mobility restrictive measures imposed by the government in attempts to control the spread of the disease.
COVID-19 constraints saw healthcare organizations such as Planned Parenthood Federation of Nigeria (PPFN) - IPPF's Member Association in the country - limit the hours and days clients could access services at its static clinics. Mobile health outreaches were no longer possible, and people were cautious about visiting hospitals. Additionally, health workers desired to attend to fewer clients for their own precautionary measures. This called for a review of the traditional face to face model that clinicians traditionally provided to clients, necessitating their adoption of digital and mobile technologies for health service delivery.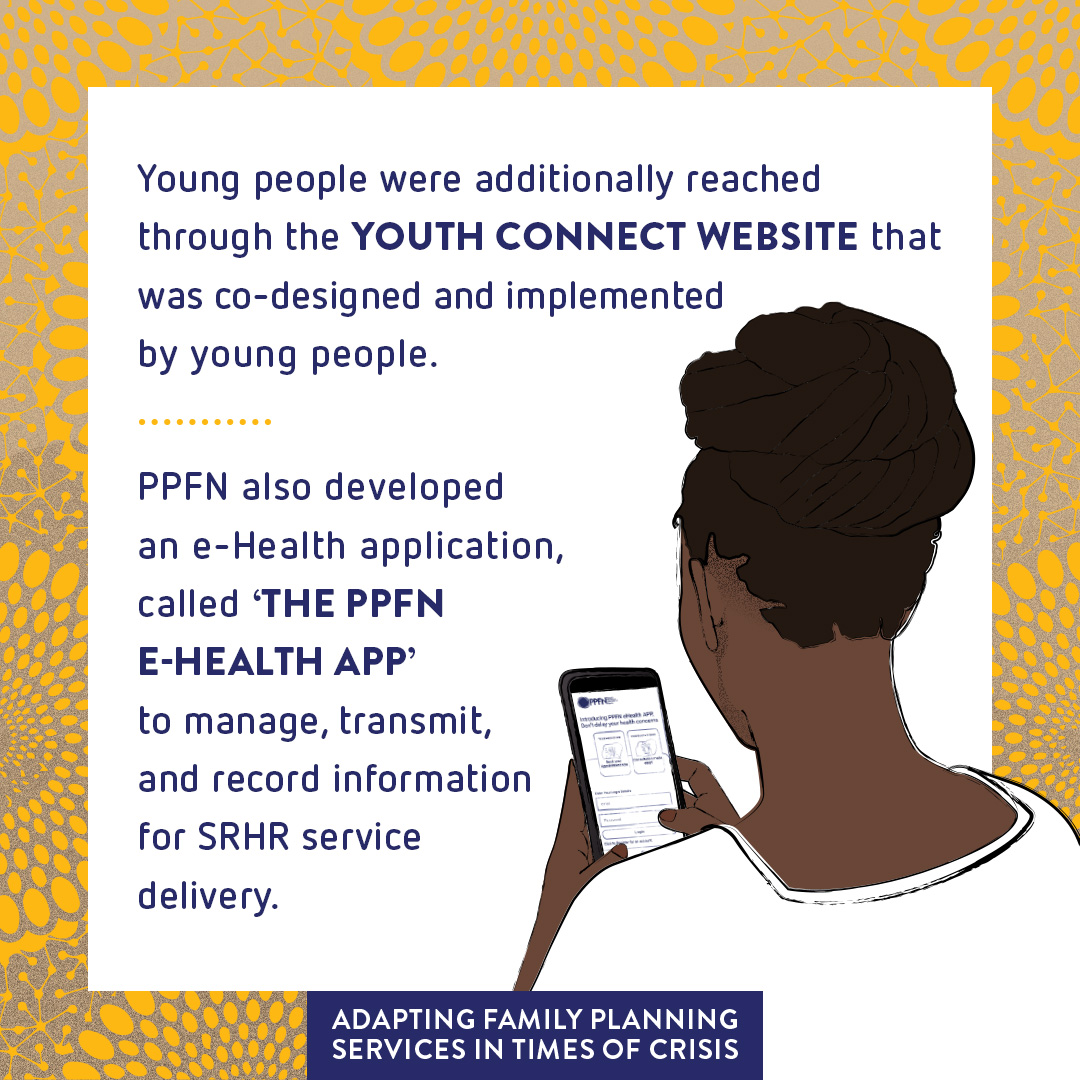 COVID-19 accelerated the shift towards the digital world, with PPFN tapping into this opportunity. Harnessing the power of digital and mobile technologies, PPFN implemented new Digital Health Interventions (DHIs) to ensure sustained provision of sexual reproductive health (SRH) information and services during the pandemic.
Download the complete case study here: Establishing Digital Health Interventions in Nigeria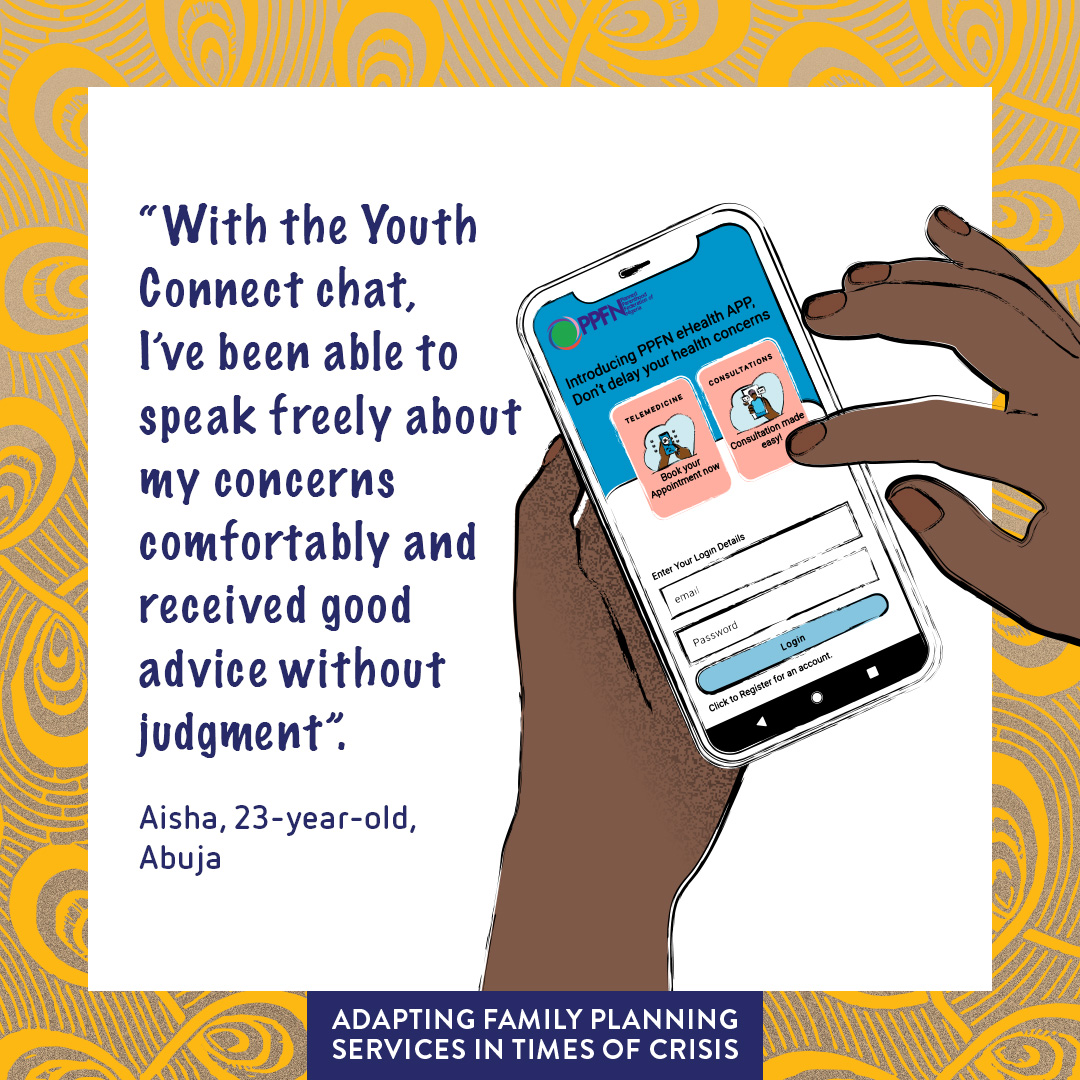 Related Member Association
Planned Parenthood Federation of Nigeria