From 14 to 18 November 2022, a team from the IPPF Africa Region (IPPFAR), led by the Head of the Strategy, Organizational Development and Communication (SODC) department, Gallianne Palayret, visited IPPF's Collaborative Partner (CP) in São Tomé and Príncipe, Associação Santomense para Promoção Familiar (ASPF). São Tomé and Príncipe is an archipelago of just over 1,000 square kilometers in the Gulf of Guinea and one of the smallest economies in Africa. The purpose of the mission was to evaluate the progress of ASPF in implementing its programmes and ensure they continue to meet IPPF's standards.
ASPF implements various sexual and reproductive health and rights (SRHR) programmes targeting vulnerable members of the community including youth, women, girls, people living with HIV and sex workers. The organization provides SRHR information and services through its static clinic (Clinica Saude e Paz) as well as mobile outreach services, with their clinic on wheels. Some of ASPF's services, including family planning, HIV testing and sexual gender-based violence specialized services are offered at no-cost, while others are heavily subsidized thus enabling as many people as possible to access the much-needed services.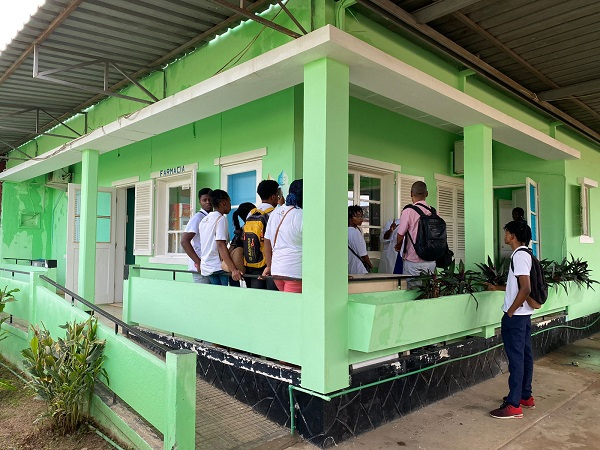 ASPF implements these programmes in partnership with various stakeholders, including the government and organizations such as UNFPA, WHO, UNICEF, and the Global Fund. The IPPFAR delegation met with some of these partners during the five-day mission, to collect their feedback on the work of the Association and discuss how to pursue and reinforce these partnerships in the years to come.
Ms. Palayret noted one of ASPF's outstanding programmes, notably its work with the youth.
"The organization has established a youth-friendly center (centro de interaçao jovens) in the main secondary school on the island. Through this center, the student population, numbering over 7,000, can access SRHR information and services which are provided by a skilled team composed of a professionally trained nurse, a psychologist, and two peer educators from ASPF. Through this center, thousands of young people have, over the years, been able to access quality SRHR services," she said.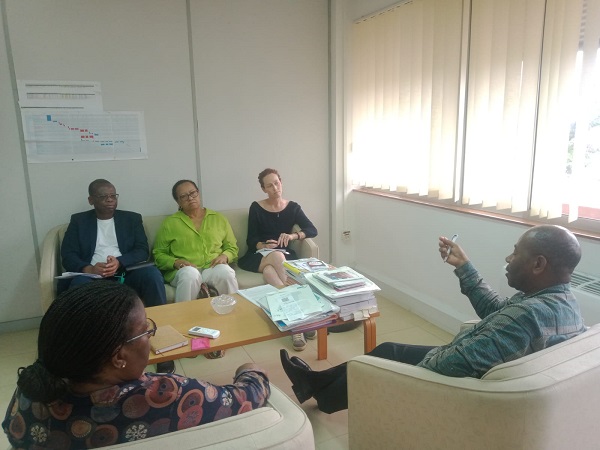 Other members of the mission team included Mr. Alfredo Zucule, IPPFAR Financial Advisor and Ms. Edel Barbosa, IPPFAR Volunteer of Cabo Verde.
Visit ASPF on their website and Facebook for more information.
For more updates on our work, follow IPPF Africa Region on Facebook, Twitter, Instagram and You Tube.