Nairobi, Kenya, 10th September 2023 – The International Planned Parenthood Federation African Region (IPPFAR) proudly presents 'Common Senses', a digital campaign for Sub-Saharan African youths, aiming to challenge stereotypes about Sexual Reproductive Health and Rights (SRHR), gender, and people with disabilities, in English, French, and Portuguese.
Let's change the narrative! Difference in all of its forms is not understood and often feared. What if, instead of focusing on differences, we focus on what we have in common?
To raise awareness and sensitize adolescents and youth on stereotypes related to SRHR and gender, the campaign will stimulate people to experience empathy in a way they have never been able to before. The movement, grounded in common sense and human values, aims to break common misconceptions, inviting the audience to think, discuss, and debunk these myths. It highlights stereotypes rooted in social constructs like culture, education, dogmas, society, educators, and family values.
"At IPPF we believe lasting change comes through understanding one another's perspectives. #CommonSenses seeks to unite us through our common humanity rather than divide us by our differences," said IPPF Africa Regional Director Marie-Evelyne Petrus-Barry at the campaign launch.
Using the power of empathy and shared human experiences, Common Senses aims to transform topics once seen as taboo into an open, judgement-free conversation. It aims at:
Celebrating the common senses that humanise and bond us beyond our differences, through the values of Ubuntu.

Changing the narrative around Sexual Orientation, Gender Identity, Expression, and roles by creating and supporting a new narrative towards what is just, honest, and undeniably human.

Empowering the audience by informing and educating them on simple terms relatable to women & young girls, persons with disabilities, and LGBTIQ+ Community.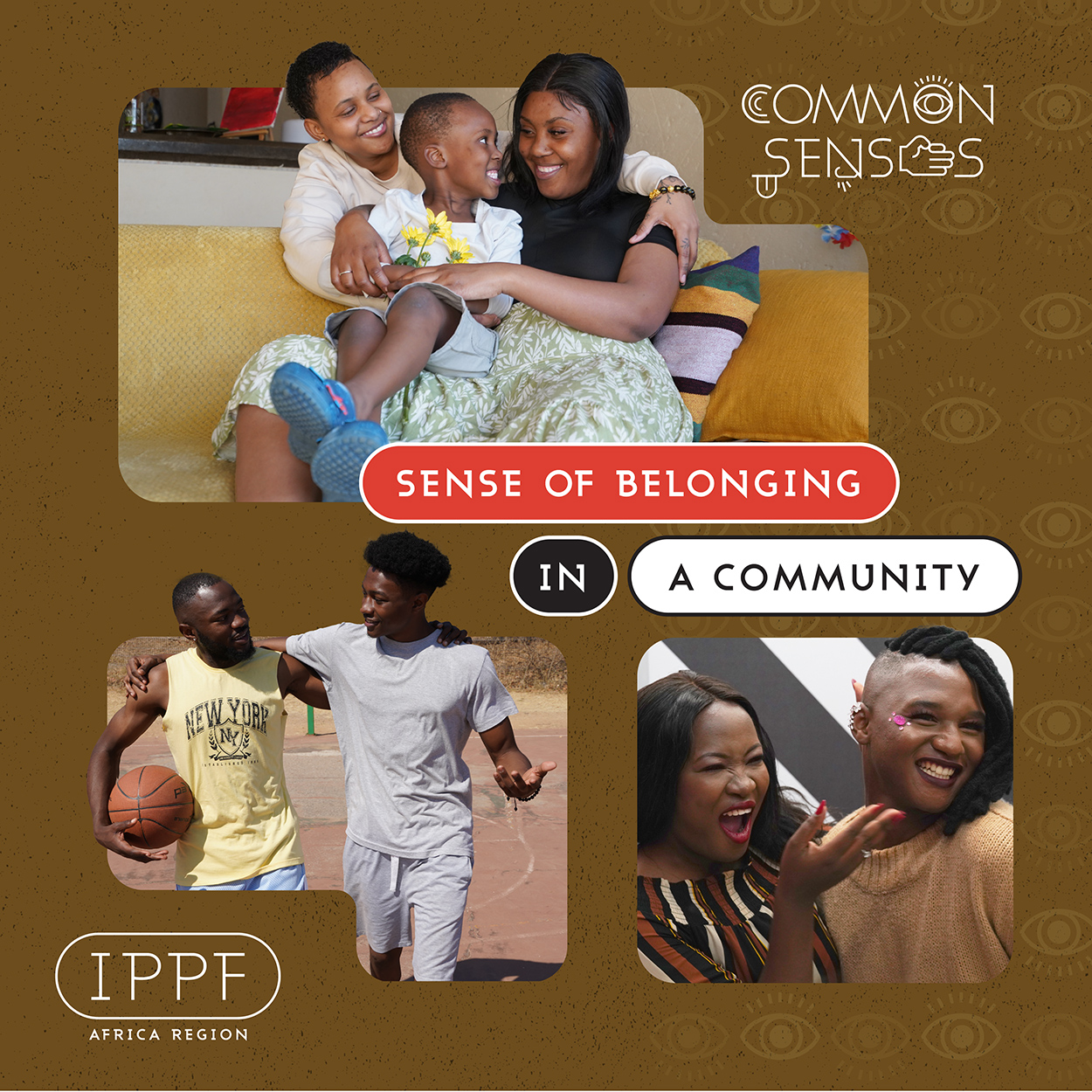 Campaign Overview
Rooted in the Ubuntu philosophy, this campaign invites African youths to embrace the common senses and fundamental principles that unite us all: freedom, passion, togetherness, and humanity. Take the challenge, challenge your #CommonSenses! We're all just #UndeniablyHuman. Our "Common Senses" campaign unfolds across six major social media platforms: Facebook, Instagram, Twitter, TikTok, YouTube and Linkedin. Common Senses campaign has been launched since the 1st of September 2023 and will run for 3 months until November 2023.
To mark the inception of the campaign, we're excited to unveil a compelling launching video that encapsulates the essence of "Common Senses." This video sets the tone for the transformative journey ahead, inviting all African youths to join hands in reshaping narratives and breaking stereotypes.
At the heart of the campaign will be a series of three impactful video series showing the world through the eyes of marginalized groups, including LGBTQI+ and transgender individuals, people with disabilities, and victims of sexual harassment. By evoking empathy, these stories will encourage audiences to reconsider preconceived notions around topics like gender identity, sexual orientation, and women's rights.
IPPF is inviting people across Sub-Saharan Africa and beyond to join Common Senses by opening their eyes, ears and minds. "This is not about pointing fingers or assigning blame. It is about realizing we have more in common than we think. Let's just approach each other with empathy first," Marie-Evelyne Petrus-Barry stated.
CONTEXT BEHIND THE MAKING OF 'COMMON SENSES'
Sexual and Reproductive Health and Rights (SRHR) is a human rights concept applied to sexuality and reproduction, encompassing a range of fundamental human rights, such as the right to life, health, privacy, education, and freedom from discrimination. These principles ensure that everyone is entitled to accessible reproductive healthcare, information, and facilities without discrimination. Despite these rights, gender stereotypes often obstruct access to SRHR, especially for women, people with disabilities, and LGBTQ+ individuals ('key populations'). These stereotypes persist in many Sub-Saharan countries, underlining the need for a shift in mindset and youth engagement to reshape narratives regarding SRHR and gender.
Figures of Women & Young Girls Facing Stereotypes: 

Gender inequality and stereotypes deny women access to reproductive healthcare. With 31% of African females aged 20-24 married before 18, addressing adolescent sexual and reproductive health and rights is vital.

[1]

A 2021 UNFPA study revealed that approximately 49 million sexually active women in East and Southern Africa lack access to modern contraception and family planning services, resulting in adolescent pregnancy rates in the region being twice the global average, at 92 births per 1,000 girls.

37% of ever-partnered women above the age of 15 in low and middle-income countries in the African region had experienced physical and/or sexual violence by an intimate partner in their lifetime.

[2]

Figures of Persons with Disabilities Facing Stereotypes: Persons with disabilities face a myriad of demand and supply-side barriers to accessing sexual and reproductive health care in Sub-Saharan Africa because of systemic discrimination and denial of their needs.
Figures of LGBTIQ+ Community Facing Stereotypes: According to the International Lesbian, Gay, Bisexual, Trans, and Intersex Association (ILGA), 33 of the 54 African states recognised by the UN have laws that criminalise same-sex sexual acts. In most of the 21 other African countries, homosexuality is not criminalised in legislation. However, in some, provisions penalising 'acts against nature', 'indecency', or 'debauchery' are used against LGBTIQ persons.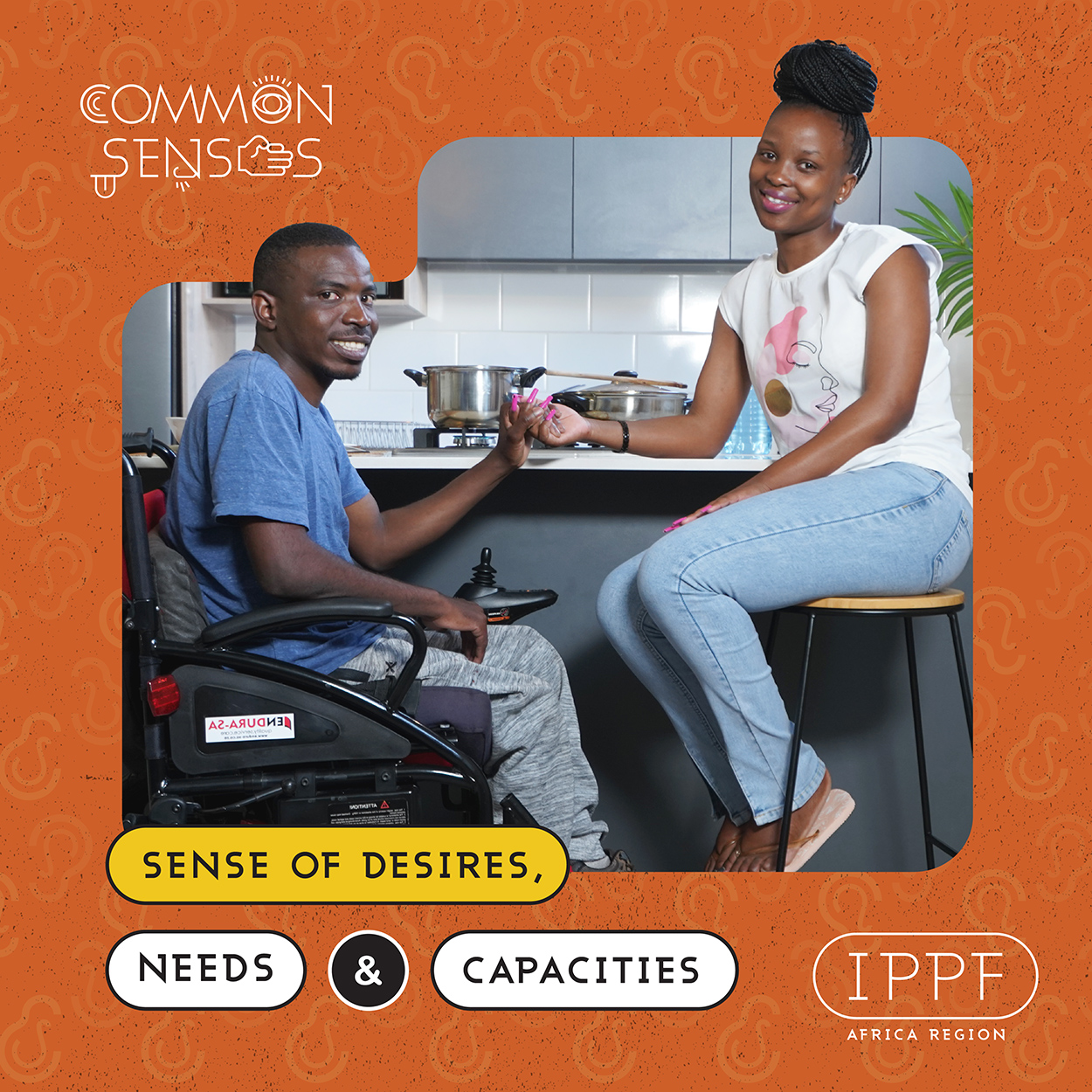 TESTIMONIALS
Women & Young Girls
"Our church doctrine is that girls must marry when they are between 12- and 16-years-old to make sure they do not sin by having sexual relations outside marriage. As soon as a girl reaches puberty any man in the church can claim her for a wife."- women, South Sudan, 2015[3].
Persons with Disabilities
"Most of the ladies like to tease me and they say, "Come, I want to marry you". Then they say, "If I marry you, how are you going to satisfy me sex-wise?" I said, "That's the problem with you people when you look at people with spinal cord injuries, people with physical disabilities, you still have that mindset of saying that they can't have sex, they can't do this or they can't do that. That is your big mistake. We can have sex. We can live a normal life like everyone else. So, that thing must come out of your mind."— Mandla, February 2021 - South Africa[4]
LGBTIQ+ Community
"I am a human being before who I have sex with. I could be a doctor giving services at the health care centre, but the media portrays me just as a sex addict." - Jam Session, 2023.
NOTES TO EDITORS:
For more information, please visit africa.ippf.org or follow us on @Facebook, @Instagram, and @Twitter.
ABOUT IPPFAR
The International Planned Parenthood Federation Africa Region (IPPFAR) is one of the leading sexual and reproductive health (SRH) service delivery organization and sexual and reproductive rights advocacy voice in Africa through its Member Associations (MAs) in 40 countries.
All people are free to make choices about their sexuality and well-being, in a world without discrimination. To continue the mission of safeguarding universal access to SRHR for all as a fundamental right in Sub-Saharian Africa, there is the need to work strategically on demystifying the harmful stereotypes related to Sexual Reproductive Health and Rights (SRHR) and gender.
For enquiries please contact:
Moctar MENTA, Media Advisor, IPPF Africa Regional Office (IPPFARO) – email: [email protected] -Phone +254 113 896 555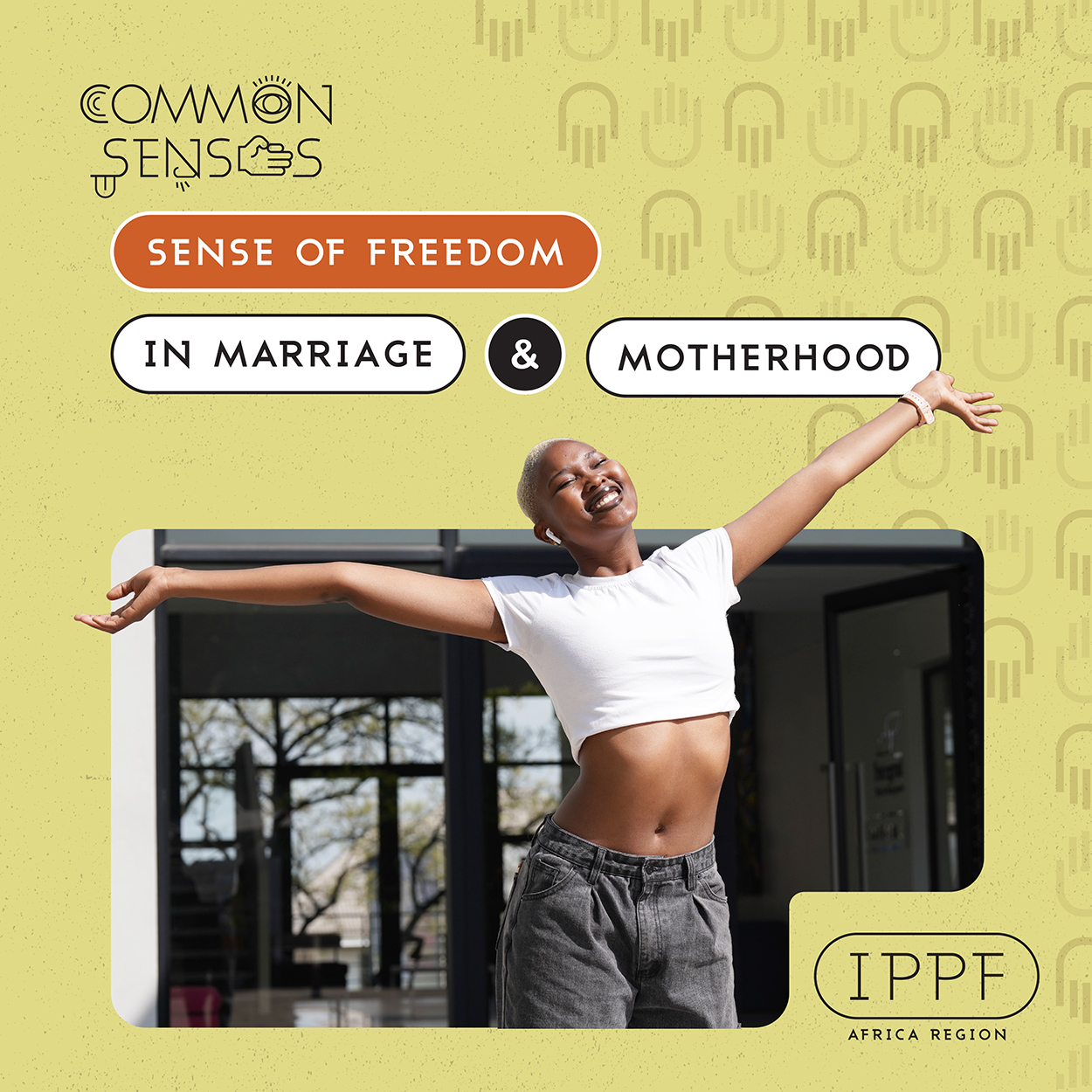 ---