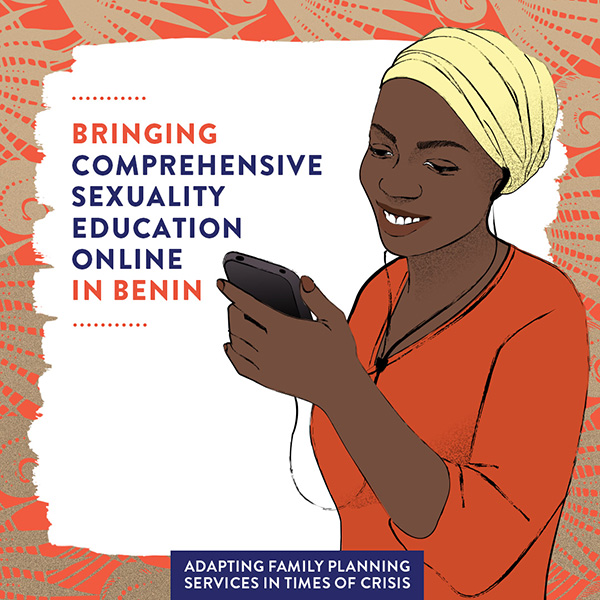 The COVID-19 outbreak created the largest disruption of education systems in history. Closures of schools and other learning spaces have impacted 94% of the world's student population, of which 99% are in low and lower-middle-income countries1. UNESCO estimated in July 2020 that about 24 million learners, from pre-primary to university level, were at risk of not returning to school because of COVID-19 disruptions.
The restrictive measures to contain the spread of the deadly COVID-19 virus have made it even more difficult for young people to access essential life-saving sexual reproductive health and rights (SRHR) services, including comprehensive sexuality education (CSE) and contraception. This has put them at greater risk of teenage pregnancies, unsafe abortion, gender-based violence (GBV), sexually transmitted infections (STIs), and HIV; making access to out-of-school sexuality education and services even more urgent.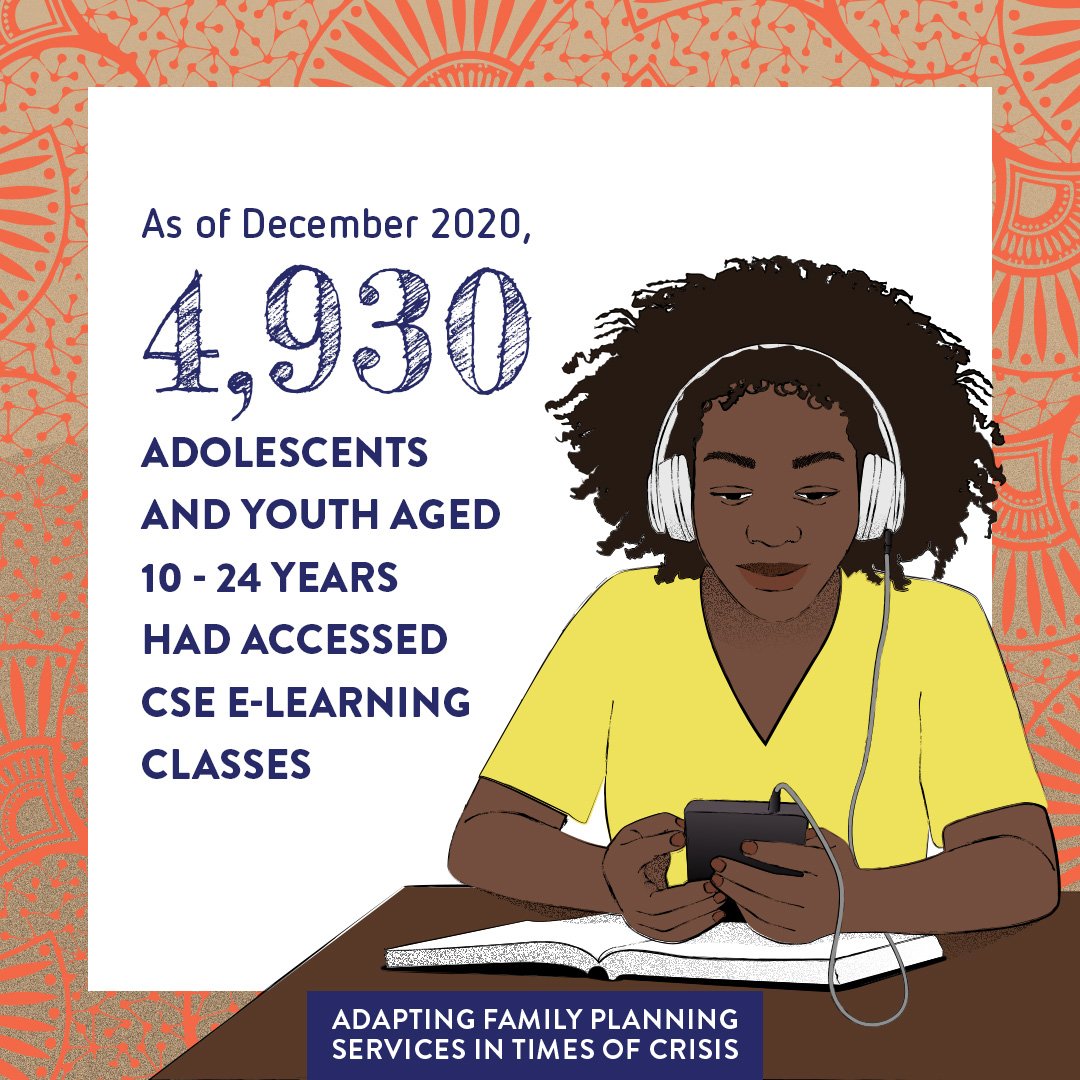 64.4% of Benin's population is under the age of 25 years. Even though CSE has been included in the secondary school curriculum since 2018, following advocacy efforts by our Member Association in the country, the Association Beninoise pour la Promotion de la Famille (ABPF) and other organizations, CSE education is only delivered in few pilot schools and does not include issues of diversity and sexual fulfilment.
In response to the difficult situation presented by COVID-19, ABPF developed online CSE sessions during the pandemic, in a bid to ensure adolescents and young people could continue to access CSE.
Download the complete case study here:  Bringing Comprehensive Sexuality Education Online in Benin
Related Member Association
Association Béninoise pour la Promotion de la Famille